Janet Hindmon
Aaron is a lifesaver! I am 64 years old, overweight, and after a major surgery I had lost all core strength and was unable to walk more than 50 feet at a time. Traveling weekly for work I was relying on wheelchairs to get me through airports. After working with Aaron twice a week for 3 months, he has helped me "learn" my body, understand my movements. I no longer have to use wheelchairs, and on top of it all have lost 30 pounds! He is so kind, caring, and knows exactly how to work within my abilities and when to push me a little harder. I never want to lose the ability to walk again so will never stop my sessions with Aaron!
Mike Archie
I loved that H.I.I.T. training today. Need to incorporate that into the my workout schedule especially on non lifting days. Gonna need you 5 times a week Bro. That was some NEXT LEVEL stuff right there!!!
Shannon S.- Son Emanuel Trained- Centennial Football/Missouri Tigers/Chicago Bears
I have known Aaron for at least 5 years and just love him as a trainer and friend. Aaron was not only an excellent trainer for my son that is now an SEC football player in college, but I could not thank Aaron enough for how motivating, supportive, and caring he has always been not only to my sons, but also to my whole family. When my son comes home even if it is for a brief period he makes sure to keep in touch and workout with Aaron. Excellent trainer and highly recommended.
Joe K.-
Trained Eli K. (Son) Football
Aaron is excellent at what he does. He has a unique gift in relating to people from all walks of life. He trained my son for 2 years and was influential in helping him to become one of the top high school football players in the state, while also influencing him to be a better young man. He looked forward to every workout session with Aaron. If you are looking to be inspired and challenged so that you can reach your ultimate physical potential, Aaron is the guy to get you there!
Owner Brilliant Solutions
Aaron is the best personal training mentor you can find! Not only does he work with athletes, but also everyday people trying to better themselves!
I look forward to these workouts. They are really tough, yet fun, and never the same from one time to the next. I told Aaron my goals and that I liked to work with free weights and he changed things up. I get great value and results from my sessions and look forward to achieving the results I want!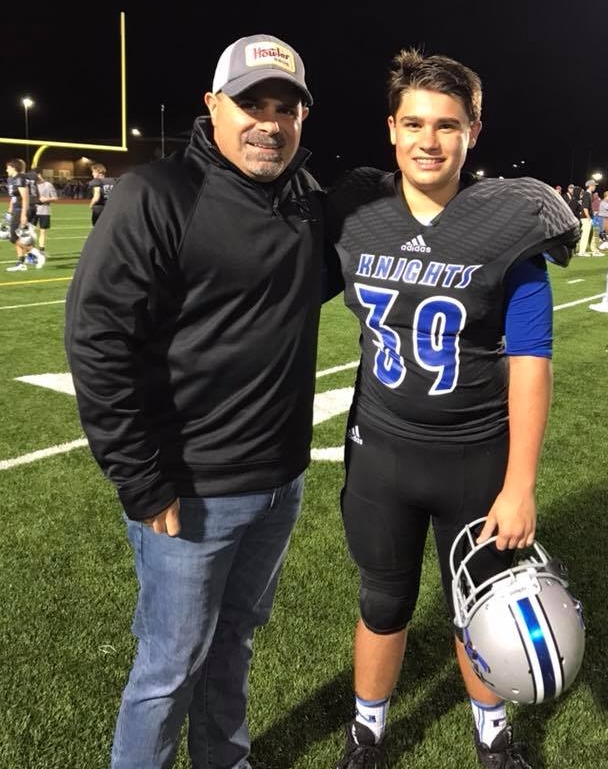 About 2.5 months ago I approached Aaron to inquire about starting a workout routine with him. 2.5 months later, I can't believe the results. More importantly, it is about what you get when you choose to work with Aaron. He's extremely knowledgeable so he's able to adjust your workout to optimize the outcome. He's also a fantastic listener. We started working together by just talking about my goals. He listened then each week we talk more about what's working and not working. He adjusts as needed and I always leave feeling completely spent! I'm getting stronger, losing inches, sleeping better and just feel more energized. If you are spending money on things that aren't improving the quality and potential length of your life, you might think about redirecting that spent to time with Aaron. I'm glad to be associated with such an incredible all around guy. You will not regret one penny spent!
I started with 3 days a week and I am now up to 6-days per week. I'd go 7 if he would let me :).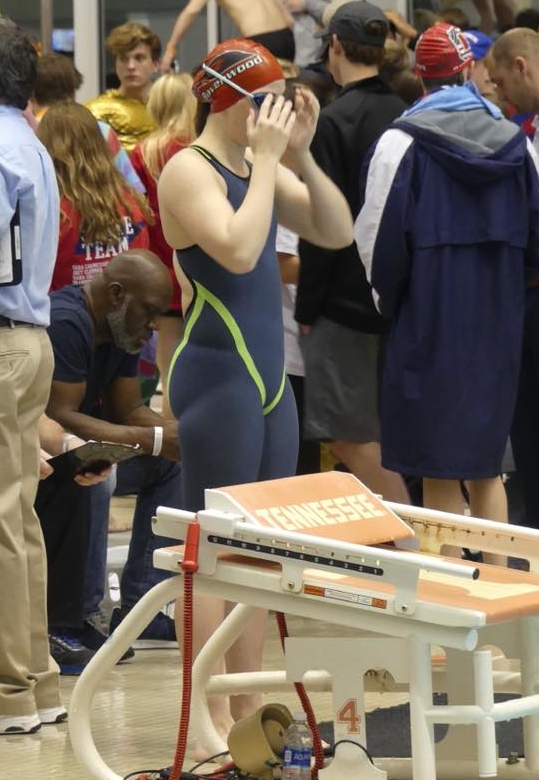 Natalie V. (Queens College Commit-Swimming)
I have been training with Aaron since the summer in order to be stronger going into my senior year and he's such a great coach! I have gotten a lot stronger and it definitely has impacted my performance in the water in a positive way. If you are looking for a personal trainer, I would definitely recommend Aaron!
Jackie R.
Just let me say....Aaron is a great trainer! Don't let age scare you. I'm 62 & he has done a fabulous job helping me regain my confidence & strength after a short illness. Can't wait to see my final results! Most people don't look forward to workouts—-with his leadership it is fun!
Kim W.
After my son recovered from a series of sports injuries, the last one being most likely from improper weight lifting technique, we sought out a trainer who could teach him how to properly lift weights for his age and who would also understand and consider his past medical history. We got so much more than that with Aaron. His demeanor is easygoing but all the while he pushes my son to do his best. Aaron's prior experience as a college football player has been invaluable as he knows what is expected of a young football player in the weight room but stresses safety first. Aaron's speed and agility drills have increased his speed, quickness, and footwork in the past few months. He is also very good at listening and adapting his workout to what he needs to improve on at the time. My son has flourished physically over the past few months adding several pounds of muscle. We live over an hour and a half away but consider it worth it to continue to work with Aaron; he has truly been a Godsend
Tonya M.
Aaron has helped me battle through shoulder surgery. He has been able to work around my injury so I can continue to workout. He is very knowledgeable and a joy to work with. I highly recommend him!
Bill V.
I have been working out with Aaron for a couple of years now. I had just finished up a stint in physical therapy for some shoulder and biceps tendonitis issues and was fortunate to be referred to Aaron. He has impressive credentials and broad knowledge of training protocols, muscular/skeletal physiology, and nutrition. Moreover, he does not rest on his professional laurels and is constantly in pursuit of continuing professional development. What I really appreciate about Aaron is his conscientiousness and work ethic. There is no "auto pilot" for our sessions and I always have the feeling that Aaron has put thought into each particular workout in order to address particular goals and maximize productivity. On top of that, he's simply a nice guy and I look forward to my three workouts each week. I recommend Aaron without hesitation
Carolyn F.
When I first approached our swim team Board about having a dedicated trainer for our athletes, I admit, it might have seemed a bit strange to them. But one of the missions for our swim team is to invest in the swimmer. Other competitive sports such as football, basketball, and track understand that strength training and conditioning are as important as time on the court or the field. It can be the one thing that can make the difference is the one thing that can make the difference between making the cut, winning the championship or pushing to the finish line. Aaron's knowledge of multiple sports, working with injuries, health and nutrition is what sets him apart. You can trust him not only to take your child to his or her "next level" in their sport, but he is also instilling them the passion for exercise and caring for their health for life!
Adam F.
I am one of the Page High swimmers training with Aaron. I'm glad to have him as my athletics trainer because he is tough, but he also knows how to make training enjoyable. Now, I'm not saying that he doesn't leave you sore after a workout session, but over time Aaron comfortably helps you into the regimen. Overall, he is very knowledgeable in knowing how to train swimmers and just about any other sport. If you are serious about being your best, then his style will be very beneficial. I know I have already dropped time since swimming at State this past February because I have been working with Aaron. And I feel I will be ready to "bring it" to the pool this upcoming swim season. I would highly recommend Aaron to anyone who is willing to work hard to see results!'
Jared Z.
Aaron is friendly, knowledgeable, and wants to help you reach your full potential regarding your fitness goals. I'd recommend him to anyone looking for a personal trainer.
Crea S.
I have been training with Aaron for four years now. Since I have had both hips and both knees replaced, it is imperative I have a trainer who understands my limitations. It is equally important that my exercise regime strengthens my muscles that keep my new joints in tip top shape. Aaron has the expertise to develop workouts for me and the patience to stick with me through injuries. When I travel, he sends workouts with me. He is an encourager, a motivator, and an absolute great guy!
Nick S.
Amazing personal training! Coach Aaron has been working with my 12 year old son for the past year with age-appropriate strength and agility training, preparing for 6th grade football. My son has loved it, and now that the season has started, my son is demonstrating skills beyond his age. I highly recommend Aaron Hines and the next level personal training.
Mary Beth M.
I started with Aaron 4 years ago due to a shoulder injury. I was advised by my Dr. to find someone with experience with "Orthopedic Injuries." That was exactly what I found! Aaron has been terrific to work with. I look forward to many more workouts. Highly recommend you see him at Premier Performance Training.
Gabe Matthews
My son is a 14 yo hockey player who began training with Aaron earlier this Summer. Aaron came highly recommended by the family of a teammate and he exceeded all of our expectations. His workouts have been tailored to our sport-specific request and Aaron has made sure to adhere to an age-appropriate routine. The gym time is up-tempo and my son looks forward to every workout. In a relatively short time, the results have been very evident. I wouldn't hesitate to recommend Aaron to anyone who is looking for a true professional trainer.
David Widmer
Two thumbs up for Premier Performance Training! I first trained with Aaron almost four years ago and can tell you he knows whats up. He has a very professional approach and not all over the place like some trainers I've worked with. I had a couple prior injuries to manage and he elevated my workouts to help me achieve maximum levels of strength while being mindful of my limitations. He is a wealth of knowledge and you can train with confidence when you follow his guidance. Happy training y'all!
Brett Phillips
My 13 year old son who is a golfer has been working with Aaron now for the past four months. They have been focusing on increasing strength, and golf specific movements to be more explosive (Aaron is TPI - Titleist Performance Institute certified). Not only have the results shown on the course, but my son is constantly challenged, and more importantly, completely motivated/excited for each session. He continually comments how he feels he's getting stronger, but also feels more flexible with a combination of weights and stretching - a must for golf. As a former athlete himself, Aaron has a great temperament and understanding for young athletes, pushing them to achieve more than they think they could (my Son always comments how he "got worked"), but also supporting and motivating them along the way. He is someone who truly cares, continually reaching out to see how my son is doing within his competitions, and seeking feedback for how to make the sessions the most effective. A true professional and great resource for my Son!
Bridgette Rice
My son Bryan began training with Aaron last year prior to his junior year football season. The one on one time and time and individualized training plan pushed him to the next level as an athlete and he was honored with 6-6A Regional Defensive MVP, TSWA All Region Team and TSWA All State Team this year. We look forward to continuing to work with Aaron to make his senior year the best yet. Thanks Aaron!
Tyrel Franzoy
Happen to meet Aaron by chance when I walked into his gym. As a former Ranger, I was looking for a push to get back into shape. I started his 28 day Jump Start program and I couldn't be happier with the work outs, motivation and results that I have had with him. Aaron is definitely a cut above the rest in his industry. I would reccomend him to anyone who is serious about working out and building a healthy lifestyle!
Jill Baskin
I recently completed the 28 day jumpstart. It was a great experience! I signed up because I wanted to gain muscle strength and tone. Coach Aaron helped me achieve my goal and always ensured that I was using proper form. He's very knowledgeable and organized in his training program but is also friendly, encouraging, and easy to work with. You should check him out ... you won't be sorry!
Dax Powers
I am a former athlete that moved on from college into the business world. As my responsibility grew and I started traveling more my diet and exercise routine worsened and old injuries kept me out of the gym. I hit my breaking point when an IT band injury sidelined me from all activities for about 7 months. After recovery I contacted Aaron and it is the best decision I have made. Aaron listened to my background, injury history and fitness goals and has created a workout regime specific to me. I've been working with Aaron for 5 months and went from doing nothing to benching 255, squating 265, and have lost 3-4 inches on my waist. Most importantly I have stayed injury free, and my body does not ache of old injuries each morning I wake up. Aaron is a fantastic trainer and has become a friend as well. I recommend Aaron and Premier Performance Training with no hesitation.
Shelley K.
I was looking for a personal trainer who could help me navigate my post-injury workouts. I've been working with Aaron for a little over a month now and love the diversity of my workouts! I need someone to correct my form to prevent new injuries✔️ and to hold me accountable✔️. Pleased with my decision to work with Aaron at Premier Performance Training
Aaron is an awesome and amazing trainer!! His workouts make me feel stronger and more confident to drop times for the upcoming swim season!! The past two months have been a blast and I'm so glad he is our team's personal trainer!! Would definitely recommend to anyone wanting to feel stronger and more confident in their sport and everyday life!!
Nick B.- Centennial High School Football
I have been working with Aaron for about a year and half now, and the improvements have been tremendous! He fits the workouts based off your needs and pushes you to be the best you can be. Highly recommend!
Singer/Songwriter
I LOVE it here!!! Aaron makes you want to work hard to reach your goals and really cares about each of his clients!!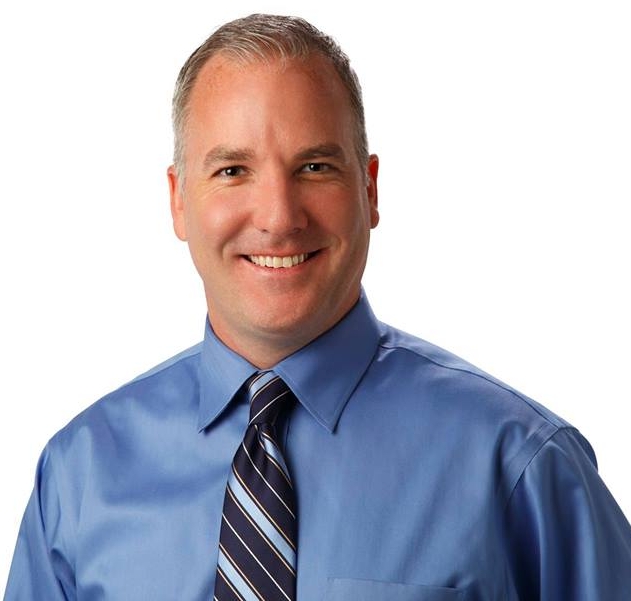 I have known Aaron for the past 3 years when he was my personal trainer. He now trains both my son and my nephews. He embraces the family goal to stay healthy. His training style is soft spoken with a gentle manner to provide individualized training goals. He is versatile to accommodate any training style with expertise in TPI training and nutritional guidance. Workouts are focused and cater to your specific healthy goals. A hidden gem in our community of personal training. I highly recommend you give Aaron Hines a call today at Premier Performance Training and see for yourself! I did and it changed my life as well as my family's lives!
Kamden F.-Centennial High School Football
I have loved my training with Aaron. In just 12 sessions I can tell a major difference in my strength.
Christian W.-Centre College Football
Aaron is a knowledgeable trainer who will get you where you need to be in what you are asking of him. Whatever you may need regarding health, he can do it. Personally, I couldn't have been more pleased with how Aaron improved with my strength, speed, and muscle mass while going to him. Highly recommend.
Most knowledgeable trainer I've ever met. Helped me recover from a debilitating case of sciatica that none of the doctors could alleviate at all.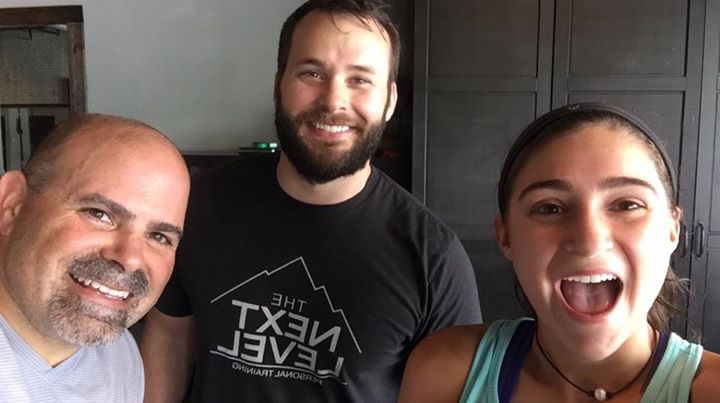 I've been working out with Aaron for about 4-5 months and I love every minute of it! He's an amazing personal trainer, he always pushes you to do your best! I would highly recommend Aaron to anyone looking for a personal trainer!!
Angela D.
Aaron has been training my son since the summer. My middle schooler was trying out for his school's football team and he wanted to be prepared. Aaron is amazing with him! He is very shy and he has come out of his shell and gained so much confidence since he started training. Aaron worked with him to help him gain strength, speed and on his form. We heard before tryouts that the competition was tough. Over 130 kids tried out and he was one of 27 to make the team. I am certain working with Aaron gave him the edge and confidence he needed!!My son really looks forward to his sessions, which we have continued off season!
Seth G.
Aaron is one of the smartest/best trainers I know. He's an expert in everything from sport specific strength and conditioning to boot camps and weight loss and transformation. It is well worth anybody's time to sign up for anything that he offers. One of the top in his field hands down. 10 stars!!
Collegiate Athlete
Aaron is a knowledgeable trainer who will get you where you need to be in what you are asking of him. Whatever you may need regarding health, he can do it. Personally, I couldn't have been more pleased with how Aaron improved with my strength, speed, and muscle mass while going to him. Highly recommend.
Ann W.
I think I was Aaron's first client. I am a senior and was concerned that he might not know how to train a person of my age and with my joint problems. My fears were unfounded. He has a good understanding of the difference between a young body and an old one. I am thankful for that. I am slowly getting stronger and maintaining as much flexibility as I can reasonably expect. And besides that he is very personable and fun to work with!
Angela V.
Aaron is a great trainer and I would highly recommend him! He can help an athlete or just be a wonderful addition to your fitness needs!
Kim S.
What makes Aaron an excellent trainer is his knowledge on post orthopedic rehab strength training. When you have injuries, he will adjust your workout so you don't lose momentum. It adds so much value to your workouts & helps reach your goals.
Elliott H.
I've had the opportunity to work alongside Aaron not once, but twice in my career as a Strength Coach. I can wholeheartedly say that he is one of the most intelligent, experienced and professional coaches around. He genuinely cares about his clients and their well- being which sets him apart from many in the industry. I recommend him to anyone wanting to become the best version of themselves. Although, I do have to remind him to smile and have fun every once in a while.
Senturian D.-Bethel University Football
Hands down best trainer and program. Aaron will push to you limits and then some to get the absolute best out of you. Anyone who works with him will definitely see results. Highly recommend if you are in the Middle Tennessee area looking for a trainer.
Martha C.
Aaron is an exceptional personal trainer and coach! He is encouraging and supportive, as well as having the ability to design training programs perfectly suited to each individual's capability. He knows how to push clients to that next level.
Kent K.
After having the gastric sleeve weight reduction surgery, I contacted Aaron to help me with my weight goals. I had already lost a tremendous amount of weight, but it was getting harder to drop the last pounds that I wanted. I had never worked out in my life! I was very self-conscious and nervous about the process. Aaron was very patient with this novice. He pushed me, encouraged me and never overwhelmed me. He helped me to firm-up and drop the last thirty pounds that I needed to set my goal weight. By example, he has showed me how important it is to exercise and eat healthy. The experience has given me more self-confidence and determination.
Jacob E.
Finding and understanding your "why" can be difficult to say the least, but this is where an expert can add the most value. I've learned, that Aaron, is so much more than a trainer, he's a true coach, and turns every client into a friend that trusts him, which is extremely valuable when it comes to your health. As a former collegiate fitness professional myself, and avid believer that iron sharpens iron, I've bounced theories, practices, and asked for advice from Aaron for years. Recently, I started searching for my "why", which I'd lost. Aaron helped me hone in on my goals, and in the 6months working with him, I'm back on course, down nearly 40lbs, and refocused on why I ever started this journey. With a wealth of knowledge from achieving a masters from the top exercise science program in the country and extensive resume of clients ranging from current professional and collegiate athletes, to your weekend warrior, average joe, and special population with limitations, Aaron creates a plan that will help you reach your goal, by solving for "why".
Dave Barina
Aaron helped my son with specific golf movements and mobility training exercises. I highly recommend Aaron for your junior golfers.
Ty Cox-Tullahoma High School Football
Very effective and is a highly recommended program to start for sports training.
Matthew Busing
Best trainer in Tennessee! Great person and is ready to help you put in the work to be successful.
Mike Bruegel
I reached out to Aaron for his 28 Day Jumpstart program to get back in the saddle on a consistent workout routine. The experience was exactly what I was looking for to get an all-round program that would build up my stamina and wake up muscles that hadn't been used for a while. I highly recommend Aaron and Premier Performance Training for anyone looking to make that first step in getting back into shape and feeling better. Aaron tailors his approach to your goals so you control the pace and intensity. Get off the couch and give it a try!
Melanie Mooney
Aaron has been kicking my butt into shape for several years now. Hopefully for more years to come too! Workouts are challenging and never boring. He's worked with me to help gain skills I need for my sport and for my general fitness. And he's personable and fun to be around!
Joelle Polisky
Aaron is the best personal trainer you could ask for. He motivates you every step of the way! Aaron is there for you around the clock. Whether trying to get into shape or help to train towards the collegiate level, Aaron is your guy. He is a trainer and a counselor all in one. You can't go wrong with Premiere Performance Training!
Doreen Caputo
Aaron is a fantastic trainer! He is very professional yet fun! He is constantly watching to make sure we are using good form so we'd don't get hurt! I'd highly recommend him!
Maryam Khan
I'm not a big fan of working out, actually it would be the last thing on my list with a nap trumping everything. I have to drag myself to see Aron but let me tell you I always come away with a pep in my step and feeling so much more energetic and strong. He keeps a steady eye on my form making sure I'm safe from injury, while devising up new ways for me to push myself and train harder without getting bored. He's super attentive, responds fast no matter what time you reach out to him with a question and very knowledgeable about his stuff. I already feel stronger, I can push more, I get less tired and best of all I can actually see the fruits of my labor!! You can't go wrong with Aaron!
Dan Dellinger
When I tore my ACL at age 55 during some advance training at Nashville Krav Maga I knew my training regimen was going to end or change for at least a year. When I began my rehab after surgery I asked to meet with a personal trainer. I was introduced to Aaron. After having to spend a little time explaining exactly what Krav Maga is (Israeli Defense System) and how it works I exclaimed my love of training in the system and asked if he could help me maintain some resemblance of fitness so that when I returned to training I wouldn't have to start over.
With his attention to understanding and working with my injury, remaining engaged with my physical therapist, motivation and gentle push I fully recovered and started my full Krav Maga training regimen within one year.
I still train with Aaron today. Not because I need to but because he just simply makes me better!!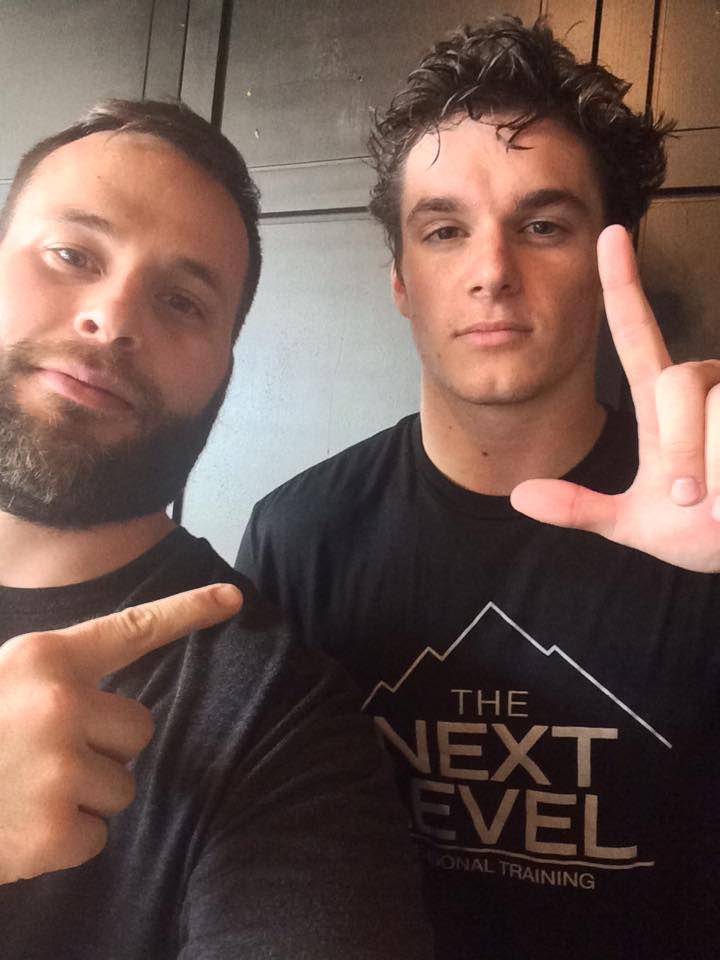 Zach P.-Franklin High School Football
Aaron is the best Physical Trainer in Middle Tennessee area. If you want to see results fast and also your strength and physical appearance to soar through the roof, he's your guy. He will push you to your best but ag the same time he's a laid back and easy guy to talk to and is a great friend. Highly recommend him.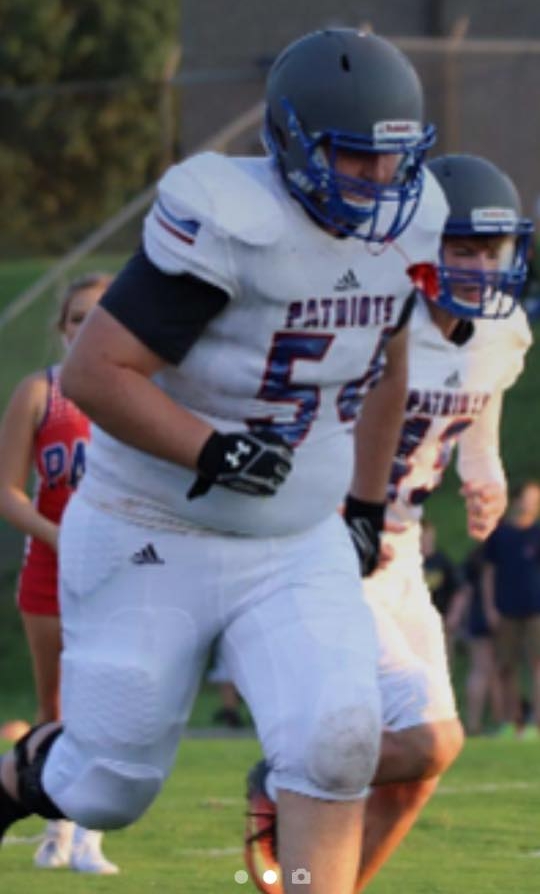 Blake C.- Culver Stockton College
Great place to workout and getting better. Some of the best workouts I've done since training at Premier Performance Trainingl. Aaron has definitely gotten me prepared for my Senior Year of Football. Highly Reccomend!!
Such a GREAT trainer! Very knowledgeable and extremely attentive which is key to me! Have worked with him on workshops and events and such a great person to work with! Highly recommend!!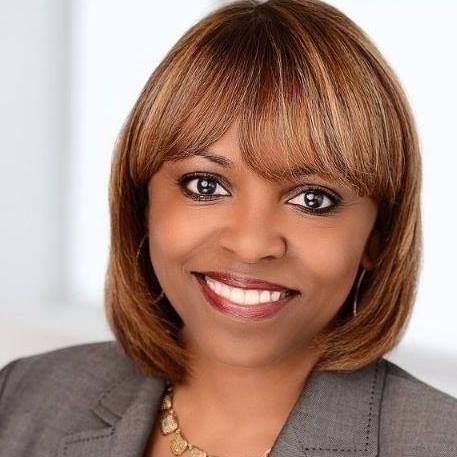 Aaron is the Best Trainer I have ever worked with. His knowledge of exercise along with understanding injuries are great assets. He even worked with my Physical Therapist to ensure I don't re-injure myself. I highly recommend you give Aaron a try at Premier Performance Training.
Aaron is great! He is always friendly, kind, and understanding, but he still knows how to push you and make you work to reach your goals on schedule. I had a knee injury, and Aaron was able to improvise and adapt on the fly so that I still got my workout without aggravating the problem. I really can't imagine finding another trainer I'd enjoy working with as much as Aaron--even if he is cultivating a slightly dodgy beard these days.
Cynthia O.
I started with Aaron about 2 years ago at my apartment gym, missing 5 months of training and had also developed an issue with my knee. I called him based on recommendation from an acquaintance, it only took a few minutes of talking with Aaron to decide to ask him to be my trainer.
I had a lot of work to do to get back that 5 months of training I had missed. I had tried doing it on my own, but without someone to push me, I fell off the routine.
One of my biggest personal goals to reach before my 57th birthday (besides fixing my knee) was to bench 125 lbs, starting at about 85 lbs. Just a couple weeks past my birthday, I hit 125 lbs. Then the next week 130. Nothing feels better than hitting a stretch goal and Aaron was determined that I was going to hit it even when I would occasionally get discouraged.
Aaron has a great way of motivating, has great patience in pushing his clients to do their best, is very enthusiastic, has a great sense of humor, and has a great work ethic. He is in tune to his clients needs throughout each workout through listening and watching, and adjusts as necessary. He truly cares that his clients reach their goals in the best way possible.
Belen G.
Aaron and I started working together when I was late in my first trimester of pregnancy. Our goal was a healthy pregnancy, healthy pregnancy weight gain, and a strong core to help decrease any pain in my back as I have a history of back issues. Throughout the weeks, we would adjust exercises based on my OB's recommendations and what I felt I could physically do without hurting myself. And if you're wondering... Pregnancy ladies CAN and SHOULD train (if possible!). We worked on overall strength: Upper body (carrying the baby) lower body (delivery) core (strength the back and help with the baby bump). Aaron and I worked together until a few days before I went into unexpected labor. I had an emergency C-Section. I was able to recover quickly...and yes, also helped the weight come off quickly! My physician was overall impressed!
Working out pregnant is not just about weight, but giving me the strength recover quickly. I'm glad that Aaron wasn't intimidated by taking on a pregnant lady! After my maternity leave, we are now back working towards my new goal...and doing just enough arm work so I can still pick up my baby and cuddle! :)
I highly endorse Aaron for anyone who is looking to for an experienced trainer. I've always left any session of ours feeling challenged and accomplished
Abdul A.
I've trained under Aaron for about 2 years now, have enjoyed it very much. He definitely knows how to work with you one-on-one and accommodate for your needs. Great & reliable coach!
Bruce Matthews- NFL Hall of Fame
Personal fitness has been a huge part of my life and career. After undergoing a scope on my knee at age 52 getting back into shape was becoming frustrating and I was losing interest. I began working with Aaron and immediately saw results and more importantly my passion for working out was rekindled. Aaron has an outstanding grasp of all fitness and training methods and did a great job of adjusting my workout routines to any physical limitations that I had. More importantly Aaron provided encouragement and humor throughout the process which made the hard work enjoyable. Based upon the 3 months Aaron trained me I would wholeheartedly endorse him to anyone who's willing to put in the hard work.
Emily H.
Aaron, the swim team personal trainer, is nothing less than dedicated to making his clients the best they can be while having fun. It's only been about 2 months and we are already noticing improvements. Definitely would recommend Aaron and The Next Level Personal Training!!
Mitch S.
Aaron is simply one of the best personal trainers that you will ever find. He provides individualized attention, understands your needs and goals, and helps you achieve them. If you need a personal trainer or if you are just curious to learn what a personal trainer can do for you, I highly recommend you contact Aaron.
Bryant C.
Since working out with Premier Performance Trainingl I've learned so much about how to build muscle and correctly workout. I'm more than satisfied with my experience and highly recommend Aaron Hines to anyone trying to start working out.
Billy Anderson
Aaron is absolutely phenomenal!!! My daughter had never lifted weights or really worked out. Aaron was very patient with her. They started in February of 2017 and in three months together they transformed her body. She lost around 25lbs and became an athletic young lady. Then in November 2017 she signed for an athletic scholarship. If we hadn't found Aaron then she probably would not have been afforded that opportunity. He is a true professional!!! He strengthens your mind and body in a very safe efficient manner. He challenges you in different ways but always staying positive. You can't put a price tag on you child's future!!!! Thank you Aaron for your commitment to helping Maggie reach her full potential!!!
Cheri Kane
Great personal trainer! Pushes me physically using a variety of methods - aerobic, balance and strength.. improving me physically! Lost weight and gained strength
Stephen Douglass- Son John Trained (Baseball)
Aaron is great!!! He knows what is doing, easy to work with and personable. My 14 year old looks forward to going to his workouts, he makes it fun. I'm so glad we found him.
Dr. Jesse Riley(The Modern Day Chiro)
Aaron has not only became a good friend but a trusted source to send my clients to, along any spectrum of their rehab process (from coming off a fresh injury or the end of their rehab). He is well versed in modifying workouts to cater to athletes from all backgrounds. His ambition and always expanding knowledge base separates him from many of the other trainers in the area. He comes highly recommended from this medical practitioner.
Mark Mizell
I've known Aaron for several years and now and he gives 110% to everyone. He provides more than just the face to face training, but trains beyond the workouts giving daily habit tips to be the best you. He cares about you and your success.
Adam Button
I've worked with many world class trainers and coaches throughout my golf career, and Aaron is by far one of the best! He is a very knowledgeable and personable fitness professional. Not to mention he has one of the healthiest beards I've ever seen!
Eric Elliott
I recently finished the 28 Day Jumpstart with Aaron and I have to say this was an amazing experience. Due to a number of injuries and surgeries thorough out my life, I have constantly hit setbacks while trying to maintain my own work out regiment. Aaron has created a specific program designed for my personal needs to build strength in the core areas I have never properly targeted. He is professional, constantly engaged, and genuinely care about his clients. I am excited to see where our program will continue to take me in the next couple of months.
Pat Young
As a 63 year old woman who inexplicably broke 5 vertebrae last July, I heard a wake-up call on physical fitness. Six months after breaking my back, I was sent to a physical therapist for several weeks for help me return to "normal" activity. (My doctor could not tell me exactly what "normal" meant for a very active 63 year old.) After six months of little or no physical activity, I wasn't' sure where to start. I asked my pt guy - Ryan McConnell at Benchmark Physical Therapy – if he could recommend a trainer who could work one-on-one and help me build strength without reinjury to my back!! Ryan recommended Aaron Hines, and scheduled a meeting at Benchmark one evening in February so that I could meet Aaron and talk about what I wanted. In addition to other impressive credentials, Aaron has experience in orthopaedic rehab. I immediately started training with Aaron, and have no plans to stop. Improvement to core strength and overall condition has come steadily. Great guy, great trainer!
Wanda B.
Coach Aaron's professionalism and purposeful training has been extremely helpful, as our son strives to become a better athlete.
Darek Baskin
Happened upon Aaron by a web search of desired credentials. Decided to give his 28-day Jumpstart a try. Had no idea he would be such a great guy and accomplished trainer. I must use proper form when training because of old injuries and Aaron is the best at pushing my limits while reducing my chance of aggravating those. I definitely plan to stick with Aaron and push for the next level!
Daniel Caputo
Recent status: middle-aged guy - overweight, unmotivated and unhealthy. Leveraging the smarts and real-world insight of Aaron, I'm getting back quickly to being fit and feeling great!! Aaron takes a holistic view unlike most who focus only on the body. Ultimately, he gets your mind right to help it all fall into place. Basically, Aaron works with you to help YOU be the best YOU. Thank you Aaron - you're a rock star! #GetIt
Sarah Powers
I have never been to a personal trainer before and was very nervous to try it. Since high school sports I have only done group fitness classes or running and at 30 years old with a new baby was in the worst shape of my life. Working with Aaron has helped me to be more comfortable using weights and the workouts have been tailored to my fitness level while accommodating prior injuries. This is a great option for anyone looking to work with a trainer!
Anders Mount-Brentwood High School
I've been with Premier for just over 5 months and have already gained close to 40 lbs. Aaron (founder of Premier Performance Training) is not only an amazing guy but someone that is dedicated to helping you reach your goals. Not a day goes by that I get a personal text from him asking how I'm doing/feeling, etc. Premier Performance has exceeded my expectations. They truly go above and beyond. I look forward to many more months with them.
Myles Gomez
Awesome to workout with Aaron! He has helped me get prepared for my 2nd Degree Black Belt in Krav Maga. He has also helped me with some work arounds for my recent biceps injury. Hands down the best!!